I Prefer To Listen!! Enjoy
The NFL is returning to London in October and Tom Brady begins his pursuit of an eighth Super Bowl title against Dak Prescott and the Dallas Cowboys when Tampa Bay hos the league's annual kickoff game on 9 September.
The first game in London since the coronavirus pandemic will be played on 10 October as the Atlanta Falcons face the New York Jets. A week later, the Jacksonville Jaguars meet the Miami Dolphins. Both games will be played at Tottenham Hotspur Stadium. The Falcons and the Jaguars will be the home teams.
The confirmation of NFL's international fixtures means the top two picks in this year's draft will be making visits to London during their rookie seasons: the Jaguars' Trevor Lawrence, arguably the most talented college quarterback of his generation; and Jets signal-caller Zach Wilson, the No 2 overall pick.
The NFL's first 17-game season opens on the same field where the Buccaneers defeated the Chiefs to become the first team to win a Super Bowl at home. It'll be Prescott's first game since sustaining a gruesome ankle injury last October.
Brady returns to New England to face Bill Belichick and the Patriots in a Sunday night game on 3 October.
Other highlights from opening weekend include Matthew Stafford playing his first game for the Los Angeles Rams on Sunday night against the Chicago Bears with SoFi Stadium welcoming fans for the first time.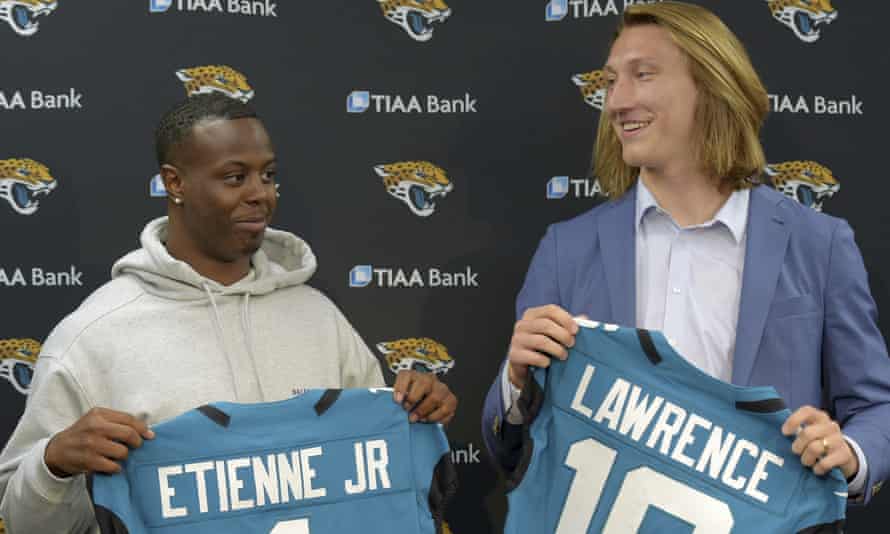 Most teams are expected to be at full capacity following a season played before limited crowds because of Covid-19.
"We are excited our fans get to experience a couple of home prime-time games and our players certainly feed off the fans' energy," Titans coach Mike Vrabel said. "We will be opening at home for the first time since I became head coach and I am happy our fans will be there to kick off the season with us."
The coronavirus pandemic meant last year was the first since 2007 that there was no NFL game in London, but the league has worked with the UK government to enable a return this year, subject to the situation continuing to improve.
Loading ....